Lidica

Fire
Virgo

Ranger
Covenant Summon
Lidica is a Fire Ranger with the Horoscope Virgo that you can summon from the Covenant Summon.
POWERCHART
Lidica Stats

Characters Average Stats
PROS & CONS
Top tier Golem Hunt attacker (makes golem very slow)
Very high base speed
AoE hit chance debuff + dispel
3rd skill reduces combat readiness of an enemy by 100% + slow debuff (and negate next skill damage on her)
Crowd control character
Low base health
High cooldown for skill 3 (although easily negated with fast speed)
Not a traditional DPS hero (Poor damage scaling)
Hard countered in PvP when enemies use immunity set
Tier List Description
Lidica's kit is primarily making sure any enemy she targets doesn't move and also making sure that the entire enemy team deals less damage with her AoE hit chance debuff + the ability to dispel.
She thrives in golem hunts, making the golem slow and not able to use his threatening and powerful AoE attack. His counter attacks don't hit that hard, making the fight a lot easier.
In Raids (Normal and Hell), the slow debuff and constant combat readiness push back will give your team more turns in the long run.
With her high base speed at 124, gearing her for 220+ speed won't be too difficult. That will allow her to slow down the attackers. Having effectiveness will help you land her debuffs more often.
RECOMMENDED ARTIFACTS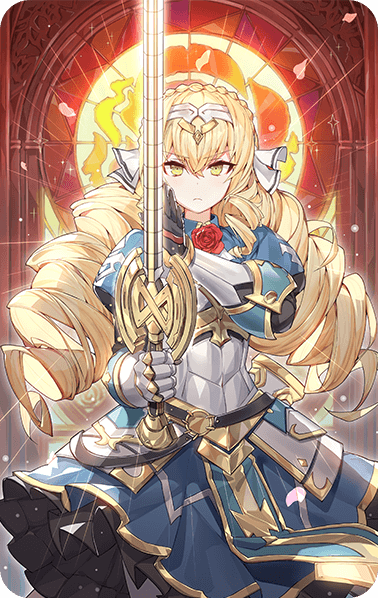 Sword of Judgement
Best in Slot
This is the Ranger's version of Dust Devil and allows her to attack again with her basic attack. Works both in PvP and PvE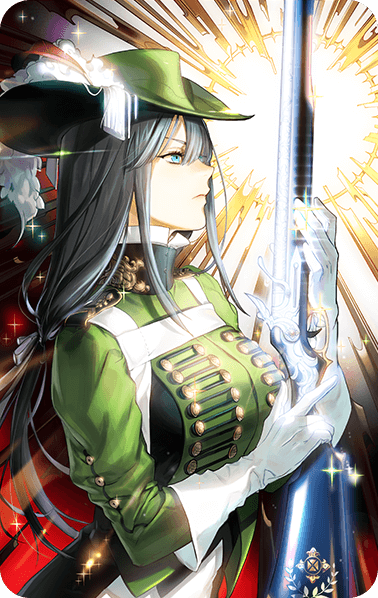 Rosa Hargana
PvP
Very useful when it procs Dual Attacks during ally turn. A viable second option for her.
RECOMMENDED SETS
Speed Initiator (End Game)
Speed
/
Crit Rate
Crit Rate%
Atk%
Speed
Utility
Speed
/
Hit Rate
Atk%
Hp%
Speed
SUBSTAT PRIORITY
Speed, Effectiveness%, Hp%, Atk%
LIDICA'S
SKILLS
Lidica has 3 skills. Skills can be passive or active. Lidica's Thornbush can be soul burned for extra effects. More information can be found on our Skill Multipliers page.

LIDICA'S
SKILL ENHANCEMENTS
Her S3 is her best skill, so getting the -1 cooldown is key here. S2 will be 2nd priority to get the decrease hit chance debuff to 100% effect.


LIDICA'S
EXCLUSIVE EQUIPMENT

Eternal Rose
Stat Improvement:
Effectiveness (8%-16%)

Wild Rose
Increases Damage dealt by 20%.

Wild Rose
Increases base Combat Readiness reduction by 5%.

Thornbush
Recommended
Dispels an additional buff.
LIDICA'S
STATS
Base Stats
| Level | Stars | CP | Atk | HP | Def |
| --- | --- | --- | --- | --- | --- |
| 50 | 5 | 11419 | 771 | 3624 | 432 |
| 60 | 6 | 14269 | 961 | 4556 | 536 |
Awakened Stats
| Level | Stars | CP | Atk | HP | Def |
| --- | --- | --- | --- | --- | --- |
| 50 | 5 | 12952 | 983 | 3964 | 432 |
| 60 | 6 | 16448 | 1283 | 4976 | 536 |
Critical Hit Chance
Critical Hit Damage
Dual Attack Chance
Effectiveness
Effect Resistance
Speed

15%

150%

5%

0%

0%

120

(+4)
LIDICA'S
AWAKENING
MEMORY IMPRINT
Position
Imprint Release
Attack 4.3%
Attack 6.4%
Attack 8.6%
Attack 10.7%
Attack 12.9%
Imprint Concentration
SPECIALTY

Dispatch Mission
[Strong Leader] Attribute
Specialty Effect
Reward Bonus +10%
LABYRINTH
Character Chat Options
Joyful Memories
,
Sad Memory
This shows the morale points you gain when the following chat options are selected. Check out the
labyrinth team calculator
to gain the most morale points here.
AdDITIONAL INFO
STORY STATS
Command
85
Charm
41
Politics
88
HERO BACKGROUND
Expelled from the Rose Apostles, she joined the Phantom CIC to investigate the Land of Death. She wanted to defeat the Unknown and instill faith unto others. However, her rough personality still causes problems within the Phantom CIC.
CHARACTER RELATIONS