Desert Jewel Basar

Light
Sagittarius

Soul Weaver
Mystic Summon
Desert Jewel Basar is a Light Soul Weaver with the Horoscope Sagittarius that you can summon from the Mystic Summon.
POWERCHART
Desert Jewel Basar Stats

Characters Average Stats
PROS & CONS
Healing power scales off target max health + attack (better for high hp characters)
Good base speed for a Soul Weaver
Can stun using skill 1
AoE debuff cleanse + 3 turn immunity to all allies
Low base health
Can be nuked easily in battle unless you stack a lot of health
Long cooldown on S3
Doesn't do much after using S3
Tier List Description
ML Basar is a bit of a niche character currently and is great against teams that can apply heavy debuffs. Due to him being able to cleanse and provide debuff immunity + combat readiness push, he can be utilised well in a turn 2 team well in PvP.
However, he has very low base health, so he is very vulnerable to any form of single target damage and dark units with heavy damage. His AoE heal is not enough to sustain unless he has other healers helping or other forms of protection like ML Cecilia shield.
For PvE, he is okay, but with Tamarinne being able to provide offensive options, ML Basar stays on the back seat.
RECOMMENDED ARTIFACTS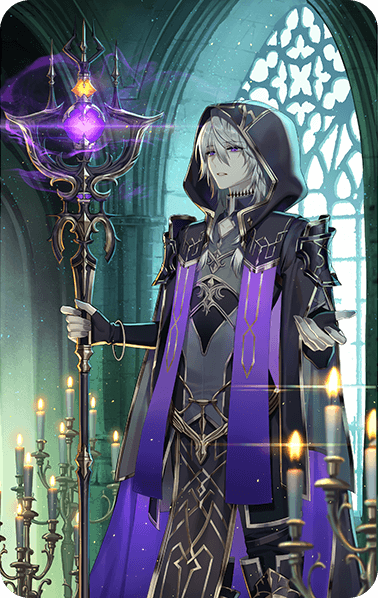 Shimadra Staff
Improved healing
Increase his healing power.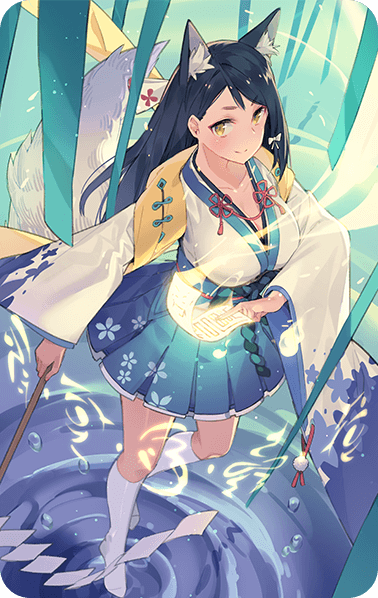 Water's Origin
Survive
Gives him better survivability.
RECOMMENDED SETS
Speed Utility
Speed
/
Immunity
Def%
Flat Hp
Speed
Counter
Counter
/
Immunity
Def%
Flat Hp
Flat Hp
SUBSTAT PRIORITY
DESERT JEWEL BASAR'S
SKILLS
Desert Jewel Basar has 3 skills. Skills can be passive or active. Desert Jewel Basar's Desert Wind can be soul burned for extra effects. More information can be found on our Skill Multipliers page.

DESERT JEWEL BASAR'S
SKILL ENHANCEMENTS
Definitely S3 for the -1 turn cooldown if you use him for PvP.

DESERT JEWEL BASAR'S
STATS
Base Stats
| Level | Stars | CP | Atk | HP | Def |
| --- | --- | --- | --- | --- | --- |
| 50 | 5 | 10313 | 546 | 3141 | 525 |
Awakened Stats
| Level | Stars | CP | Atk | HP | Def |
| --- | --- | --- | --- | --- | --- |
| 60 | 6 | 14561 | 932 | 4370 | 652 |
Critical Hit Chance
Critical Hit Damage
Dual Attack Chance
Effectiveness
Effect Resistance
Speed

15%

150%

5%

0%

0%

102

(+6)
DESERT JEWEL BASAR'S
AWAKENING
MEMORY IMPRINT
Position
Imprint Release
Health 3.6%
Health 5.4%
Health 7.2%
Health 9.0%
Health 10.8%
Imprint Concentration
Effect Resistance +13.50%
Effect Resistance +22.50%
SPECIALTY
Specialty Effect
Reward Bonus +10%
LABYRINTH
Character Chat Options
Complain
,
Self Indulgent
This shows the morale points you gain when the following chat options are selected. Check out the
labyrinth team calculator
to gain the most morale points here.
AdDITIONAL INFO
T3nha testing double Basar:
Epic Showcase of ML Basar:
ARENA TEAMS
ML Basar Showcase
Arena Level:
Champion
Comments
By Epic Showcase
Here are some tips and tricks that I picked up from cleaving this setup:
This set up consist of 3 DPS and 1 Support

DJ Basar S3 can fully cleanses your team from harmful effects if Basar gets outsped

DJ Basar S3 also gives all allies 3 turn immunity which protects your team from being provoked by a counter

Guided Aither can soften 1 target and give an attack buff to all allies

Judge Kise and BBK can simply overwhelm the defensive team with raw their raw DPS

The main appeal for this comp is the absence of a "defense break" requirement for cleaving durable stall comps
Pros and Cons
Pros:
Very safe to cleave with

No effectiveness required

No defense break required

No immunity set investment required

No Hurado/Basar buff removal is required

Desert Jewel Basar build can be used on both offense and defense as well as all content
Cons:
Desert Jewel Basar is extremely hard to get

Very high gear investment is a must (High Crit/Speed)

This exact team composition will be difficult to recreate

This specific team comp will be countered by Moonlight Ken
STORY STATS
Command
81
Charm
70
Politics
74
HERO BACKGROUND
Prodigal son and heir of a once-famous merchant guild in Ki Ruburan, he changed greatly after going on an adventure with two of his friends. Upon his return, he took over control of his family's guild, which had since fallen to betrayals and misfortunes, and brought its fortune to new heights under its new name: the Basar Merchant Guild.
CHARACTER RELATIONS