Fallen Cecilia

Dark
Sagittarius

Knight
Mystic Summon
Fallen Cecilia is a Dark Knight with the Horoscope Sagittarius that you can summon from the Mystic Summon.
POWERCHART
Fallen Cecilia Stats

Characters Average Stats
PROS & CONS
Tank with protection (auto barrier)
100% provoke chance with S1 (fully skilled)
High base defense
AoE skill nullifier
Barrier scales with her own health
Teams well with C. Armin and A. Cartuja and Ruele for a wall team
Lacks damage (unless you scale hp with crit rate and damage)
Can be shut down by debuffs and stuns
Tier List Description
A defensive character with auto barrier passive (S2) and AoE skill nullifier on S3. Her S1 can go up to 100% provoke when skilled up. Her kit is great at disrupting enemy team from dealing damage to the DPS.
Her auto barrier passive shields allies every turn. That means if the enemy does not have enough damage on the first turn, they will fail against your team most likely.
Her damage scales off health, so she can actually deal good damage if you can get her crit damage high enough (220%+). Standard build for end game gets her to 20k+ hp, 1k def and speed 200+ if you can.
Elbris is the best in slot for her as it protects her allies from AoE attacks as she can counter provoke.
RECOMMENDED ARTIFACTS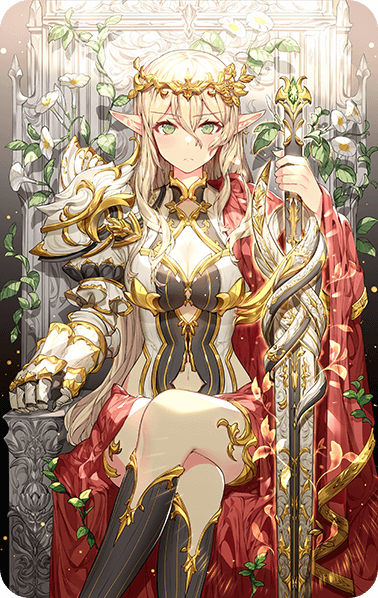 Elbris Ritual Sword
Disruption
This disrupt any enemies that are attacking her allies. Pretty much a PvP item.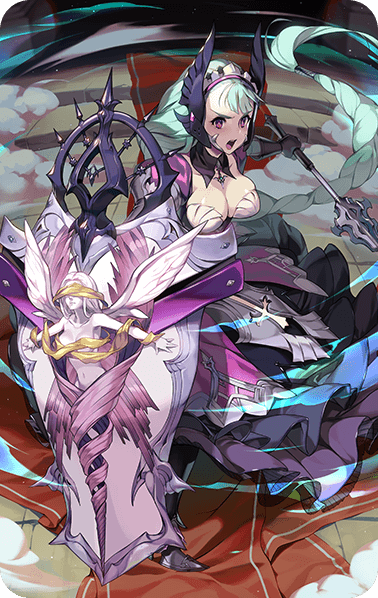 Aurius
Tank
With her auto barrier, this is the best item for her to absorb damage without taking damage.
RECOMMENDED SETS
PvP Bruiser
Speed
/
Crit Rate
Crit Damage%
Hp%
Speed
PvP Endurance
Speed
/
Resist
Hp%
Hp%
Speed
SUBSTAT PRIORITY
Hp%, Def%, Effect Resistance%, Speed, Effectiveness%
FALLEN CECILIA'S
SKILLS
Fallen Cecilia has 3 skills. Skills can be passive or active. Fallen Cecilia's Spear of Resentment can be soul burned for extra effects. More information can be found on our Skill Multipliers page.

FALLEN CECILIA'S
SKILL ENHANCEMENTS
S3 for the -1 turn cooldown and S2 for the max barrier strength is a really good investment. S1 is optional.
Spear of Resentment
(S3)
+3


FALLEN CECILIA'S
STATS
Base Stats
| Level | Stars | CP | Atk | HP | Def |
| --- | --- | --- | --- | --- | --- |
| 50 | 5 | 12001 | 596 | 4685 | 528 |
| 60 | 6 | 14985 | 744 | 5890 | 655 |
Awakened Stats
| Level | Stars | CP | Atk | HP | Def |
| --- | --- | --- | --- | --- | --- |
| 50 | 5 | 13591 | 716 | 5446 | 559 |
| 60 | 6 | 17114 | 894 | 6840 | 694 |
Critical Hit Chance
Critical Hit Damage
Dual Attack Chance
Effectiveness
Effect Resistance
Speed

15%

150%

5%

0%

0%

98

(+6)
FALLEN CECILIA'S
AWAKENING
MEMORY IMPRINT
Position
Imprint Release
Effect Resistance +4.8%
Effect Resistance +7.2%
Effect Resistance +9.6%
Effect Resistance +12%
Effect Resistance +14.4%
Imprint Concentration
SPECIALTY

Dispatch Mission
[Battle] Type
Specialty Effect
Reward Bonus +6%
LABYRINTH
Character Chat Options
Horror
,
Food Story
This shows the morale points you gain when the following chat options are selected. Check out the
labyrinth team calculator
to gain the most morale points here.
AdDITIONAL INFO
A guide by Khaden about Fallen Cecilia:
ARENA TEAMS
Seaside Bellona Showcase
Arena Level:
Champion
Comments
This pvp comp is completely auto pvp. This comp showcases SS Bellona's ability to absorb damage and constantly counters the opposing team. With 3 supports keeping her alive and a passive defense break, one can simply sit back and watch her passively cleave through the enemy team.
by Epic Showcase
Chaos Sect Axe DPS [Astranox]
Arena Level:
Champion
Comments
Astranox uses Chaos Sect Axe as the main DPS with a strong supporting cast of Destina for heals, ML Ceci for barrier and Montmo for emergency heals in Champion arena. He shows stats of some of his heroes around the 35:52 mark.
STORY STATS
Command
89
Charm
95
Politics
59
HERO BACKGROUND
Fallen Cecilia is chasing a mage who turned her family into dark magic stones, dreaming of the day she can get her revenge and join her loved ones again.
CHARACTER RELATIONS