Tamarinne

Fire
Sagittarius

Soul Weaver
Covenant Summon
Tamarinne is a Fire Soul Weaver with the Horoscope Sagittarius that you can summon from the Covenant Summon.
POWERCHART
Tamarinne Stats

Characters Average Stats
PROS & CONS
Versatile unit that can heal and provide offensive support
Idol mode gives team attack buff +30-50% combat readiness boost AND team heal
Activating skill 3 Idol mode will dispel all ally debuffs + heal herself to full
Idol mode procs 100% dual attack with the damage dealer with the highest attack
Very fast base speed for a Soul Weaver
End game raid character (so not newbie friendly at all)
Soul burn now gives a lot of healing to the entire team
Skill 3 starts at a 9 turn cooldown
Needs Iseria for her to shine (allows her to use Idol on first turn)
Low base health
Tier List Description
With the buffs, Tamarinne is now a very viable support healer that switches between being pure healing and offensive support. She is useful in all PvE content but not a good fit for PvP (both Arena and Guild Wars) unless you have Iseria. With Iseria, they are one of the most deadliest combos for offense.
She is useful in both Golem and Wyvern hunts as long as your gear is good enough and she will start shining as she gets to turn into Idol form. Her attack buff + combat readiness push + heal is too good to pass up.
When switching to idol mode, you get a team AoE cleanse + she heals herself to full. Guaranteed dual attack procs with your best attacker works well, especially if your attacker is very strong.
She is very good in Raids, particularly Hell mode where bosses have much tougher phases and her clutch heals + combat readiness push will turn the tide of the battle.
RECOMMENDED ARTIFACTS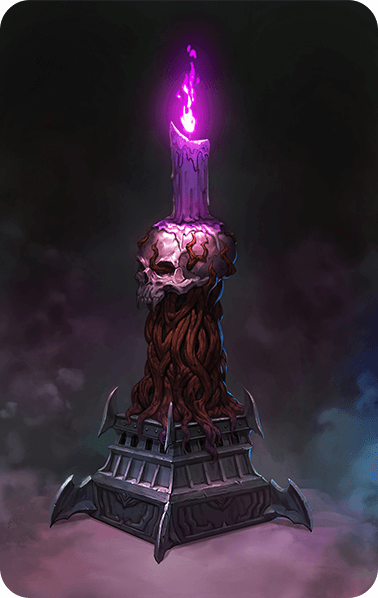 Prophetic Candlestick
Reduce Cooldown
If you want faster Idol up time, this will help, especially if you put her in the front line.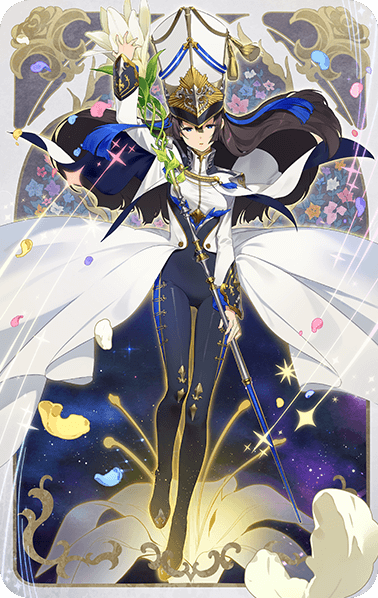 Rod of Amaryllis
Extra Healing
Improves healing of S2 and S3 when transforming. Best used with a high health team. For healing DPS, Shimadra Staff is better.
RECOMMENDED SETS
Fast and More Heals
Speed
/
Hp
Hp%
Def%
Speed
Reduce Cooldown
Counter
/
Hp
Hp%
Hp%
Speed
SUBSTAT PRIORITY
Speed, Hp%, Effectiveness%, Def%, Atk%
TAMARINNE'S
SKILLS
Tamarinne has 3 skills. Skills can be passive or active. Tamarinne's Serene Tune can be soul burned for extra effects. More information can be found on our Skill Multipliers page.

TAMARINNE'S
SKILL ENHANCEMENTS
Max S3 for the -1 turn cooldown and then max S2 for the +50% combat readiness. S1 is not needed.


Song of the Forest
(S2)
+7
TAMARINNE'S
STATS
Base Stats
| Level | Stars | CP | Atk | HP | Def |
| --- | --- | --- | --- | --- | --- |
| 50 | 5 | 10313 | 546 | 3141 | 525 |
| 60 | 6 | 12865 | 680 | 3950 | 652 |
Awakened Stats
| Level | Stars | CP | Atk | HP | Def |
| --- | --- | --- | --- | --- | --- |
| 50 | 5 | 11530 | 715 | 3481 | 525 |
| 60 | 6 | 14561 | 932 | 4370 | 652 |
Critical Hit Chance
Critical Hit Damage
Dual Attack Chance
Effectiveness
Effect Resistance
Speed

15%

150%

5%

0%

0%

102

(+6)
TAMARINNE'S
AWAKENING
MEMORY IMPRINT
Position
Imprint Release
Attack 3.6%
Attack 5.4%
Attack 7.2%
Attack 9.0%
Attack 10.8%
Imprint Concentration
SPECIALTY

Dispatch Mission
[Weakened] Attribute
Specialty Effect
Reward Bonus +10%
LABYRINTH
Character Chat Options
Complain
,
Cute Cheer
This shows the morale points you gain when the following chat options are selected. Check out the
labyrinth team calculator
to gain the most morale points here.
AdDITIONAL INFO
Update: With the buffs, she is great as you progress to late game. She does shine in raids, Abyss and end game bosses.
Now that Tamarinne got a buff, pho4u2 gives his thoughts on using Tamarinne in Raid(normal and hell), Boss Hunts 10/11(Wyvern, Banshee and Golem):
TAMARRINE JACK-OF-ALL-TRADE QUEEN – In-depth Review from EpicSeven
Tamarinne + Iseria in PvP:
ARENA TEAMS
Arbiter Vildred Showcase – Post Nerf
Arena Level:
Champion
Comments
Even though Arbiter Vildred was recently nerfed, he is still able to confidently cleave through stall teams. Iseria + Tam allows Vildred to focus on pure damage build without relying on an immunity set thanks for Tam's teamwide cleanse. Tam's CR boost allows for dps boost instead of speed boots. Atk/Crit/Speed focus baiken will allow Tamarinne to go twice.
STORY STATS
Command
85
Charm
95
Politics
35
HERO BACKGROUND
An idol that brings joy and cheer through her electrifying music. She has great magical talent and can harness magic with her voice. She changes her appearance on stage with the Blooming Pendant and becomes more dynamic and lively.
CHARACTER RELATIONS