Auxiliary Lots

Dark
Pisces

Mage
Moonlight Summon
Auxiliary Lots is a Dark Mage with the Horoscope Pisces that you can summon from the Moonlight Summon.
POWERCHART
Auxiliary Lots Stats

Characters Average Stats
PROS & CONS
Support attacker that can buff himself and his ally
AoE silence (very useful in the arena, preventing opponents from using skill 2 and 3)
High base crit rate at 30%
Can wear Tagehel's Ancient Book, allowing you to build very powerful cleave arena teams (Sez, Ludwig etc)
Low base health
Needs a lot of speed to make sure he goes early on in the arena to pull off his second or third skill
Tier List Description
A good offensive mage that can instantly give your ally an attack buff + instant turn. This means you can build your main attacker with almost no speed and be able to deal big damage.
This works on any DPS like C.Lorina, Sez, Clarissa etc. His third skill can apply AoE silence, stopping them from using their powerful skills.
He is pretty much made for PvP. He also have some good uses in PvE, particularly Abyss and Raid to setup your DPS for big damage.
RECOMMENDED ARTIFACTS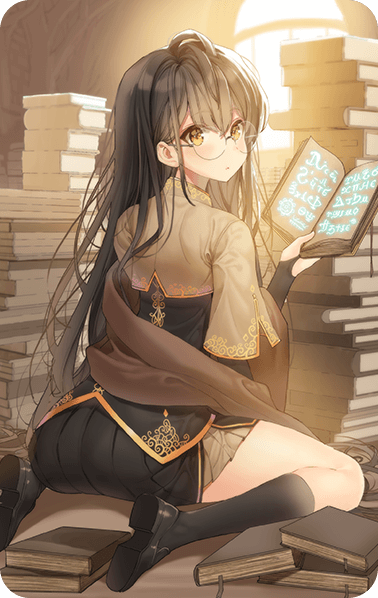 Tagehel's Ancient Book
PvP
Allows any of your DPS that require 20 souls to burn their skills for extra damage (Sez, Ludwig etc.)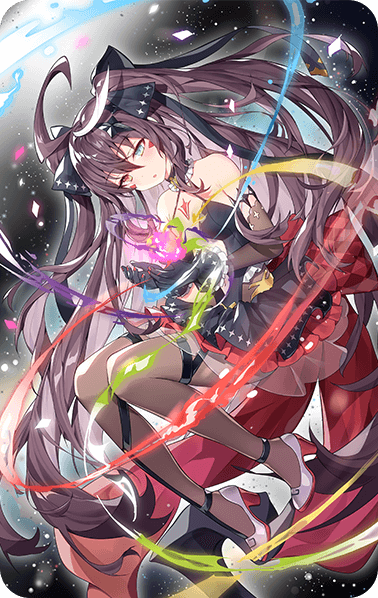 Spirit's Breath
Reduce Cooldown
Has high chance to lower S2 cooldown.
RECOMMENDED SETS
PvP
Speed
/
Hit Rate
Atk%
Atk%
Speed
Damage
Destruction
/
Crit Rate
Crit Damage%
Atk%
Speed
SUBSTAT PRIORITY
Speed, Effectiveness%, Atk%
AUXILIARY LOTS'S
SKILLS
Auxiliary Lots has 3 skills. Skills can be passive or active. Auxiliary Lots's Desolation can be soul burned for extra effects. More information can be found on our Skill Multipliers page.

AUXILIARY LOTS'S
SKILL ENHANCEMENTS
S2 will be priority, especially if you use him in PvP. S3 is not necessary as most speed battles end early. However, for PvE, S3 increased silence chance is useful.


AUXILIARY LOTS'S
STATS
Base Stats
| Level | Stars | CP | Atk | HP | Def |
| --- | --- | --- | --- | --- | --- |
| 40 | 4 | 8607 | 540 | 2696 | 383 |
| 50 | 5 | 11130 | 698 | 3527 | 491 |
| 60 | 6 | 13897 | 871 | 4435 | 610 |
Awakened Stats
| Level | Stars | CP | Atk | HP | Def |
| --- | --- | --- | --- | --- | --- |
| 40 | 4 | 9616 | 630 | 2956 | 383 |
| 50 | 5 | 12598 | 818 | 3867 | 491 |
| 60 | 6 | 16070 | 1021 | 4855 | 610 |
Critical Hit Chance
Critical Hit Damage
Dual Attack Chance
Effectiveness
Effect Resistance
Speed

15%

(+20%)

150%

5%

0%

0%

106

(+6)
AUXILIARY LOTS'S
AWAKENING
MEMORY IMPRINT
Position
Imprint Release
Attack 2.9%
Attack 3.6%
Attack 5.8%
Attack 7.2%
Attack 8.7%
Attack 10.2%
Imprint Concentration
SPECIALTY

Dispatch Mission
[Sanctuary] Category
Specialty Effect
Time Required -6%
LABYRINTH
Character Chat Options
Dream
,
Complain
This shows the morale points you gain when the following chat options are selected. Check out the
labyrinth team calculator
to gain the most morale points here.
AdDITIONAL INFO
Useful in PvP and allows any DPS to burn their souls right on the first round.
Zodi Atma, a legend player showcases how to use Aux Lots in PvP:
ARENA TEAMS
Celestial Mercedes Cleave
Arena Level:
Challenger
Comments
This team by Astranox utilises C. Mercede's S2 and S3 AoE. The team is designed to push combat readiness from C. Dom and Schuri + his artifact. This allows C. Mercedes to use her S3 into her S2 immediately with the combat readiness push.
Team is weak to counter teams though and is quite squishy. Otherwise, it is a great comp to clear your arena battles quickly.
Super Vivan Cleave by T3nha
Arena Level:
Champion
Comments
T3nha showcases Vivian Cleave using C Dom and A Lots with the double Tagehel's book, allowing double soul burns.
This allows A Lots to push C Dom first for the crit rate buff, then Tywin burns for the AoE defense break and follow up by boosting Vivian to the front for the giant AoE damage.
Character stats are shown early in the video.
BBK Cleave (by akashoT) with Double Tagehel's
Arena Level:
Challenger
Comments
A fast speed cleave that can clean challenger teams in 30 seconds or less.
You can check out all his character individual stats here: https://imgur.com/a/NTevETu
C. Dom and Aux Lots Combo (GrassAngel)
Arena Level:
Champion
Comments
This comp is great at dismantling Dizzy and ML Baal comps. Aux Lots needs to be at least 230+ speed for it to be viable in Champion. Jecht is there for the speed imprint. Challenger Dominiel can dish out good single target damage. Baiken is there to 1 shot Dizzy or any DPS.
With C Dom, you can afford to have the DPS that goes after her to have only 50% critical rate due to her S2 passive.
STORY STATS
Command
42
Charm
64
Politics
66
HERO BACKGROUND
A magical doll modeled on Lots. Compared to the original Lots, this doll is extremely competitive and desperate for recognition, and so participates in as many activities around Reingar as possible.
CHARACTER RELATIONS