Vivian

Earth
Sagittarius

Mage
Covenant Summon
Vivian is a Earth Mage with the Horoscope Sagittarius that you can summon from the Covenant Summon.
POWERCHART
Vivian Stats

Characters Average Stats
PROS & CONS
Versatile unit for PvE and PvP
3 turn immunity and attack buff for the team and Applies greater attack buff to herself
Great cleave unit with good damage (snowballs very hard when an enemy is killed)
Easy to gear (doesn't require effectiveness or effect resistance)
Low base health and squishy
S2 requires snowballing to be effective (need defense breaker for sure)
Requires a lot of setup for end game PvP
Tier List Description
Vivian is a good character for longer fights as she is not a pure turn 1 nuker. Her S3 gives the whole team 3 turn immunity and attack buff while giving herself a greater attack buff. This indicates that she can only nuke efficiently after turn 1. This means that she is good in most PvE content, particularly shining in Banshee and Azimanak hunts due to her AoE attacks and potential S2 reset damage.
If you are lacking a Banshee Hunt 11 AoE attacker, she can fill that role very well since her immunity will also prevent your team from damage over time effects from the Banshee and Azimanak.
In PvP Vivian serves as both a cleaver and a fantastic opener option with her high base speed of 115, granting the whole team attack up and immmunity for three turns. Unfortunately with the presence of Basar she can quickly lose her set up options if he is left unchecked.
When paired with Time Matter Vivian's utility increases greatly, as each proc of her S2 is granted the damage increase and lowers her cooldowns. This allows Vivian to not only serve as a great PvE farmer but also an amazingly efficient cleaver with constant AoE barrages.
Her S1 also has a rare 1.2 modifier, combined with her abnormally high base attack and her built in greater attack up buff, all of her damaging skills are guaranteed to sting even at low investment levels. Her self CR push on her S1 also allows her to cycle her cooldowns quicker or focus on single target damage instead of her AoE attacks.
-Kuri
RECOMMENDED ARTIFACTS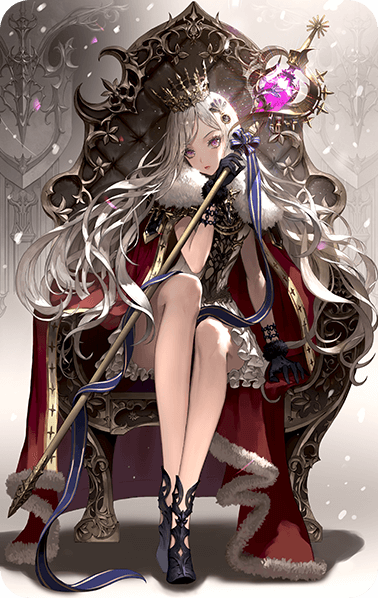 Etica's Scepter
Skill Cycle
Helps her cycle her skill faster.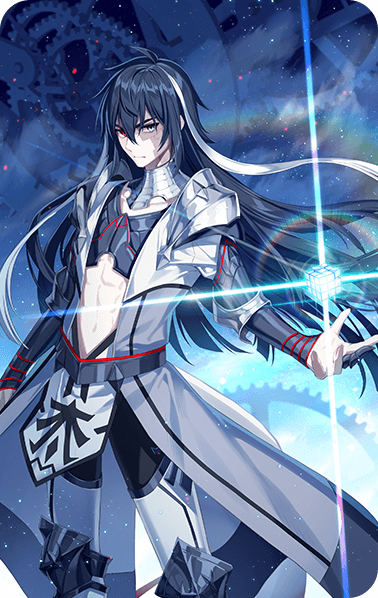 Time Matter
Snowball PvP
Artifact increases her damage after killing an enemy. Great for snowballing after a kill.
RECOMMENDED SETS
Speedy with damage
Speed
/
Crit Rate
Crit Damage%
Atk%
Speed
Raw Damage
Atk
/
Crit Rate
Crit Damage%
Atk%
Atk%
SUBSTAT PRIORITY
Crit Rate%, Crit Damage%, Atk%, Speed, Hp%
VIVIAN'S
SKILLS
Vivian has 3 skills. Skills can be passive or active. Vivian's Thunder God's Cry can be soul burned for extra effects. More information can be found on our Skill Multipliers page.

VIVIAN'S
SKILL ENHANCEMENTS
S3 for the -1 turn cooldown. Then S2 for max damage for cleave. S1 is optional.


Thunder God's Cry
(S2)
+7

VIVIAN'S
STATS
Base Stats
| Level | Stars | CP | Atk | HP | Def |
| --- | --- | --- | --- | --- | --- |
| 50 | 5 | 11713 | 793 | 3141 | 534 |
| 60 | 6 | 14603 | 989 | 3950 | 662 |
Awakened Stats
| Level | Stars | CP | Atk | HP | Def |
| --- | --- | --- | --- | --- | --- |
| 50 | 5 | 13302 | 984 | 3481 | 534 |
| 60 | 6 | 17151 | 1228 | 4378 | 662 |
Critical Hit Chance
Critical Hit Damage
Dual Attack Chance
Effectiveness
Effect Resistance
Speed

15%

(+12%)

150%

5%

0%

0%

111

(+4)
VIVIAN'S
AWAKENING
MEMORY IMPRINT
Position
Imprint Release
Attack 4.3%
Attack 6.4%
Attack 8.6%
Attack 10.7%
Attack 12.9%
Imprint Concentration
Critical Hit Chance +5.60%
Critical Hit Chance +8.40%
Critical Hit Chance +11.20%
Critical Hit Chance +16.8%
SPECIALTY

Dispatch Mission
[Support] Type
Specialty Effect
Reward Bonus +6%
LABYRINTH
Character Chat Options
Criticism
,
Myth
This shows the morale points you gain when the following chat options are selected. Check out the
labyrinth team calculator
to gain the most morale points here.
AdDITIONAL INFO
Vivian and team vs normal Queen Azumashik:
Vivian cleaving in champion arena:
GrassAngel's review for Vivian:
ARENA TEAMS
Judge Kise Showcase
Arena Level:
Legend
Comments
This combo is set up for Judge Kise to one shot through any wall comp. Basar and Vivan must have +30 Tagahel to allow effect resist ignore from Basar and soul burn from Judge Kise for an extra turn. Due to the pure damage on Judge Kise, this cleave rarely fails. The main counter for this type of cleave will be Fire Corvus.
by Epic Showcase
Super Vivan Cleave by T3nha
Arena Level:
Champion
Comments
T3nha showcases Vivian Cleave using C Dom and A Lots with the double Tagehel's book, allowing double soul burns.
This allows A Lots to push C Dom first for the crit rate buff, then Tywin burns for the AoE defense break and follow up by boosting Vivian to the front for the giant AoE damage.
Character stats are shown early in the video.
STORY STATS
Command
78
Charm
67
Politics
94
HERO BACKGROUND
Granddaughter of a reclusive magical scholar, Vivan is gifted with incredible magical ability. As a leader of Witchaven, she maintains a delicate balance between bickering factions of sorcerers, but the growing numbers of Unknown and machinations of political enemies have her treading on thin ice.
CHARACTER RELATIONS