Lilias

Fire
Aries

Knight
Covenant Summon
Lilias is a Fire Knight with the Horoscope Aries that you can summon from the Covenant Summon.
POWERCHART
Lilias Stats

Characters Average Stats
PROS & CONS
Versatile unit for PvE and PvP
Guarenteed dual attack on S1
AoE dispel debuff for allies
Provoke with self barrier protection with no elemental disadvantage
S3 scales with the strongest attacker's attack (she can cleave)
Random ally attacks for dual attack
Counter doesn't trigger dual attack
Reliant on teammates' attack for maximum efficiency on her S3 damage
Needs high gear quality to cleave well
Tier List Description
Lilias is a very versatile unit for both PvE and PvP. The good thing about her is that you can build her accordingly to where you need her to fill a spot. If you need a tank and cleanser, you can build her with hp and speed. If you need her as a cleaver, you can build her with high crit rate and crit damage and utilize a high attack stat ally.
She will be great in Golem and Azimanak Hunts, Lab and also the Abyss since she has cleanse and is a knight that can hold Aurius, further helping your team to mitigate more damage. With her dual attack, you will want to bring more offensive units to abuse the bonus DPS each time she uses her S1.
In PvP, she can be either the main cleaver or the secondary cleaver if you have a very high attack (4k+) DPS alongside her. Or she can also just be the primary cleanser and disruptor with her S2 provoke. She is versatile and can fill roles that your team is lacking.
RECOMMENDED ARTIFACTS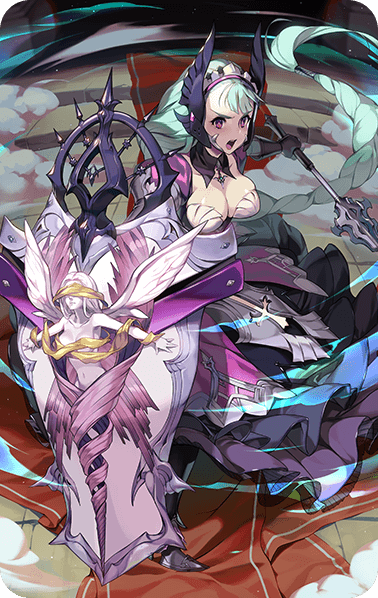 Aurius
Defensive
Soaks damage for allies.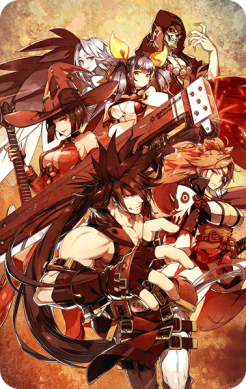 Portrait of the Saviors
PvP Cleave
More damage as the first turn cleaver.
RECOMMENDED SETS
Speed Utility
Speed
/
Immunity
Hp%
Hp%
Speed
Damage Dealer
Destruction
/
Immunity
Crit Damage%
Hp%
Speed
SUBSTAT PRIORITY
Hp%, Def%, Speed, Effectiveness%
LILIAS'S
SKILLS
Lilias has 3 skills. Skills can be passive or active. Lilias's Defensive Formation can be soul burned for extra effects. More information can be found on our Skill Multipliers page.

LILIAS'S
SKILL ENHANCEMENTS
S3 and S2 to +3 are good options, but S3 would be priority if you need cleanse and damage.

Ready, Load, Fire!
(S3)
+3

Defensive Formation
(S2)
+3
LILIAS'S
STATS
Base Stats
| Level | Stars | CP | Atk | HP | Def |
| --- | --- | --- | --- | --- | --- |
| 50 | 5 | 11824 | 538 | 4620 | 523 |
| 60 | 6 | 14755 | 671 | 5809 | 648 |
Awakened Stats
| Level | Stars | CP | Atk | HP | Def |
| --- | --- | --- | --- | --- | --- |
| 50 | 5 | 13403 | 658 | 5375 | 523 |
| 60 | 6 | 17219 | 821 | 6751 | 648 |
Critical Hit Chance
Critical Hit Damage
Dual Attack Chance
Effectiveness
Effect Resistance
Speed

15%

150%

5%

0%

(+18%)

0%

106

(+4)
LILIAS'S
AWAKENING
MEMORY IMPRINT
Position
Imprint Release
Attack 4.3%
Attack 6.4%
Attack 8.6%
Attack 10.7%
Attack 12.9%
Imprint Concentration
SPECIALTY
Dispatch Mission
[Strong Leader] Attribute
Specialty Effect
Reward Bonus +10%
LABYRINTH
Character Chat Options
Heroic Cheer
,
Myth
This shows the morale points you gain when the following chat options are selected. Check out the
labyrinth team calculator
to gain the most morale points here.
AdDITIONAL INFO
T3nha's review of Lilias:
Gunther + Lilias in the Arena:
ARENA TEAMS
PvP Melissa (From Champion to Legend)
Arena Level:
Champion
Comments
-Epic Showcase
This is a showcase of how I use my Melissa in Champion tier PvP all the way to Legends.
Here are some tips and tricks for this team strategy:
– Melissa has the highest raw base attack stat in the game, exactly the same as Ludwig.
– Lilias has a team-wide cleanse, Melissa will still need invincibility to counter A Vildred
– Lilias S3 modifier will mimic 90% of the teammate with the highest attack, but uses her own Crit/CDM Modifier
– When the highest attacker in your party receives any type of attack buff, Lilias will mimic the buffed value.
– Her S3 will place a curse on the enemy. 40% of all ST skill dmg will be inflicted on the enemy with curse.
Pros:
– Incredible skill animation on her S1, S2 and S3
– Melissa has the highest base attack stat in the game
– Melissa S3 will grant her an extra turn when she crits, this allows her to deal with A Vildred
– Melissa is the only mage with a offensive skill that grants an extra turn without soul burn
– Melissa S3 is unaffected by elemental disadvantages (great skill to use on blue enemies!)
– Melissa S3 will place a curse on the enemy. 40% of all ST skill dmg will be inflicted on the enemy with curse.
– Melissa S2 grants her immortality
– Usable in both PvP and PvE
Cons:
– Requires very high gear investment
– Curse does not work on bosses
– Extremely fragile/glass cannon playstyle
– Immortality is not a passive like Kayron
– Relies heavily on a proper team comp to be use effectively
Gears for ever character showcased are at 10:27
Lilias Cleave Showcase
Arena Level:
Legend
Comments
This combo sets up a double cleave from Lilias and Ludwig. Lilias is able to mimic Ludwig's attack value. This includes Tywin's 50% attack buff for Ludwig. +30 Tagahel allows for both Basar and Tywin to soul burn which sets up a devastating nuke from Lilias and Ludwig.
Stats at 8:10. Mind you Ludwig has 5.8k attack.
STORY STATS
Command
97
Charm
67
Politics
91
HERO BACKGROUND
Trained from birth to be a citylord, Lilias is the descendant of the royal family of Perlutia, a kingdom once ruled the entire continent of Cidonia. She is passionate about becoming the best leader possible for Perland and supports harmony with other cities, but behind all these lies a deeper ambition.
CHARACTER RELATIONS