Ludwig

Earth
Leo

Mage
Covenant Summon
Ludwig is a Earth Mage with the Horoscope Leo that you can summon from the Covenant Summon.
POWERCHART
Ludwig Stats

Characters Average Stats
PROS & CONS
Buff stealer via skill 1
Skill 2 now gives invincibility after usage
AoE defense penetration by 50% when invincible
Viable end game arena character with defense penetration and a good team built around him (Crimson Armin/Achates/Blaze Dingo)
Low base health
Needs the invincibility buff to deal some serious damage
Not very useful in PvE (No debuffs)
Tier List Description
Ludwig isn't much of a PvE unit with his kit. There are better DPS characters for PvE such as Bellona, who is also a good PvP unit.
With the new changes, Ludwig can now provide the invincibility buff on his S2 by himself on first turn without having to kill anyone, allowing him to survive without having  a support keeping him alive (ML Dingo, Achates, C Armin). This opens up a new slot and also allowing him to be a turn 2 offensive PvP unit.
His S3 now gives 20% defense penetration and 50% with invincibility. He is much more useful with these changes. A test will be needed still.
RECOMMENDED ARTIFACTS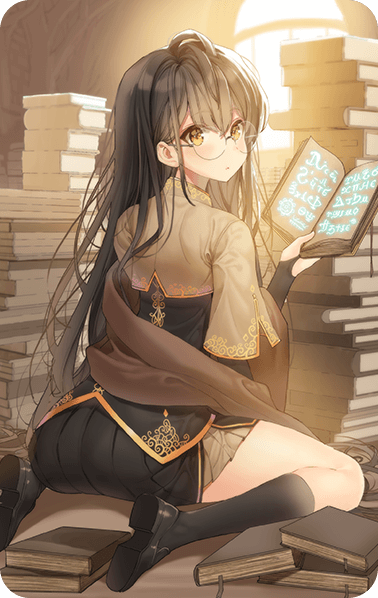 Tagehel's Ancient Book
Soul Burn
Allows Ludwig to burn his skill 3 in PvP for even more damage, wiping entire teams with Tywin/Auxiliary Lots + Crimson Armin/Achates.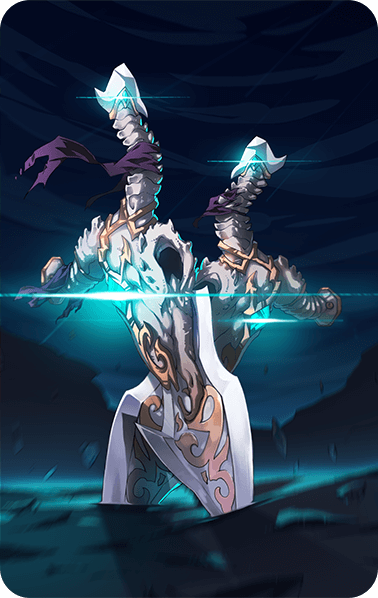 Exorcist's Tonfa
PvP Nuke
Increases initial damage dealt to enemies.
RECOMMENDED SETS
Full Damage
Atk
/
Crit Rate
Crit Damage%
Atk%
Atk%
SUBSTAT PRIORITY
Atk%, Crit Rate%, Crit Damage%
LUDWIG'S
SKILLS
Ludwig has 3 skills. Skills can be passive or active. Ludwig's Call of the Full Moon can be soul burned for extra effects. More information can be found on our Skill Multipliers page.

LUDWIG'S
SKILL ENHANCEMENTS
S3 is priority and maxing it will improve Ludwig's nuking power. After that, you can go for S2. S1 is optional.

Call of the Full Moon
(S3)
+5

LUDWIG'S
STATS
Base Stats
| Level | Stars | CP | Atk | HP | Def |
| --- | --- | --- | --- | --- | --- |
| 50 | 5 | 11503 | 880 | 3045 | 520 |
| 60 | 6 | 14345 | 1098 | 3828 | 645 |
Awakened Stats
| Level | Stars | CP | Atk | HP | Def |
| --- | --- | --- | --- | --- | --- |
| 50 | 5 | 12915 | 1079 | 3385 | 520 |
| 60 | 6 | 16390 | 1412 | 4248 | 645 |
Critical Hit Chance
Critical Hit Damage
Dual Attack Chance
Effectiveness
Effect Resistance
Speed

15%

150%

5%

0%

0%

106

(+6)
LUDWIG'S
AWAKENING
MEMORY IMPRINT
Position
Imprint Release
Attack 3.6%
Attack 5.4%
Attack 7.2%
Attack 9.0%
Attack 10.8%
Imprint Concentration
Critical Hit Chance +5.60%
Critical Hit Chance +8.40%
Critical Hit Chance +11.20%
Critical Hit Chance +16.8%
SPECIALTY

Title
Moonlight Knowledge
Dispatch Mission
[Unknown Knowledge] Attribute
Specialty Effect
Reward Bonus +10%
LABYRINTH
Character Chat Options
Food Story
,
Complain
This shows the morale points you gain when the following chat options are selected. Check out the
labyrinth team calculator
to gain the most morale points here.
AdDITIONAL INFO
Legend Ludwig 6.2k Attack Cleave:
ARENA TEAMS
Lilias Cleave Showcase
Arena Level:
Legend
Comments
This combo sets up a double cleave from Lilias and Ludwig. Lilias is able to mimic Ludwig's attack value. This includes Tywin's 50% attack buff for Ludwig. +30 Tagahel allows for both Basar and Tywin to soul burn which sets up a devastating nuke from Lilias and Ludwig.
Stats at 8:10. Mind you Ludwig has 5.8k attack.
STORY STATS
Command
37
Charm
84
Politics
76
HERO BACKGROUND
Ludwig is the sole survivor of the Nocturnes, the family responsible for protecting the Lunar Cemetery. He cherishes the Guardian Kromcruz more than anyone else. Though he might look young, he is well along in years.
CHARACTER RELATIONS